Fall is a beautiful time to spend in a log cabin. The leaves turning, a chill in the are, cozy evenings around the fireplace are made for a rustic setting. Maybe the kids have a fall break, maybe it's just a weekend getaway or maybe you live in an amazing log cabin year round. Regardless of the circumstances, Fall crafts are a great way to get your whole family to enjoy the Autumn weather and get ready for Halloween and Thanksgiving.
Pumpkin Luminary Craft for Fall
One great craft are these Fall pumpkin luminaries.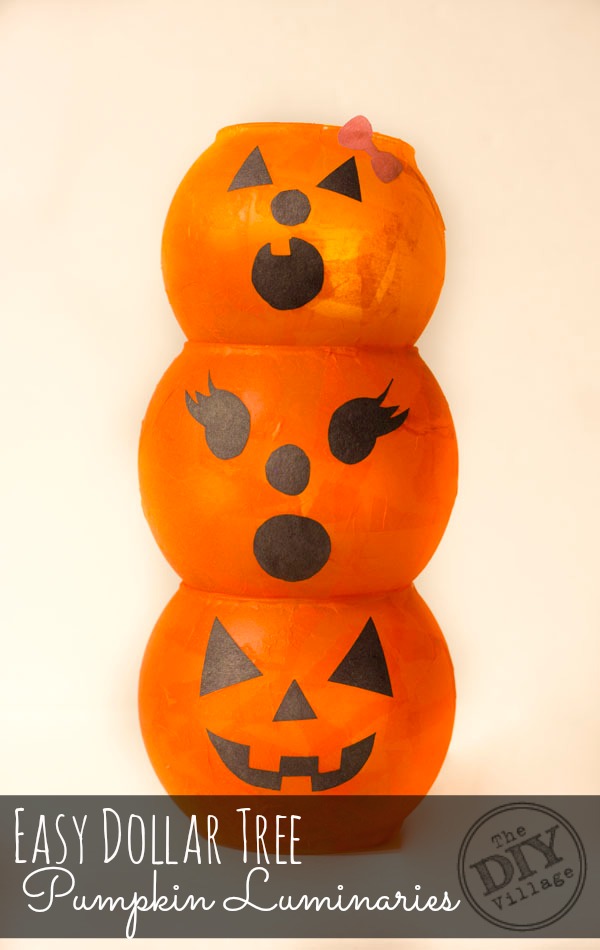 Just a few dollar store items will help you get in a festive mood.
Simple materials like:
A round dollar store vase or jar
Orange tissue paper
Black tissue paper, construction paper or foam
Glue
Led lights or glow sticks
Scissors
Paint Brush
Directions:
Tear up the orange tissue paper into smaller pieces
Mix your glue with a little water (if you use ModPodge you can skip this step)
Use the paintbrush to paint the glue on the jar, add the orange tissue paper on the outside of the jar to give it an orange hue.
Cut the black paper into eyes, noses and mouths in traditional jack-o-lantern styles.
Glue the features onto the jar to create your own Halloween faces.
Insert your led's or glow sticks into the jar for a festive Fall luminary.
Other Fall Craft Ideas
There are many Fall crafts you can complete while hanging out in your log cabin. Here are few more ideas:
Dryer Vent Pumpkins
Use pieces of dryer vent tubing to make fall pumpkins.
Pumpkin Wine Glass Candle Holders
Invert a wine glass and paint it to resemble a pumpkin (the glass stem should be green like a pumpkin stem. Put Autumn scented candles on top to give that great rustic log cabin aroma.
Cinnamon Stick Candle Holders
Use cinnamon sticks aligned vertically around a candle to give your scented candles a fall touch. Wrap them with some twine and a bow for that fall feel.
The Best Fall Decoration of All – Log Siding
Nothing screams Fall more than a rustic log home. Now, with the help of TruLog Steel Log Siding, you can get that rustic Autumn look you love on your home's exterior to enjoy every day. Have you always wanted a log cabin, but just didn't have time for the work and upkeep. Need a more economical solution that lets you get back to spending quality time with your family making fun crafts. TruLog is the solution, visit our photo gallery to see how your home could transform into a cozy Fall retreat that you can enjoy all year round.